---
PSA for Social Dance
in Philly!
---
PSA for Local Food Vendors at ReadingTerminalMarket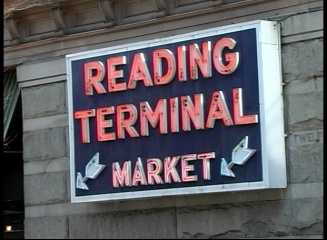 ---
PSA for winter
farmers' markets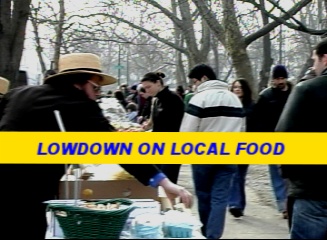 ---
PSA for local food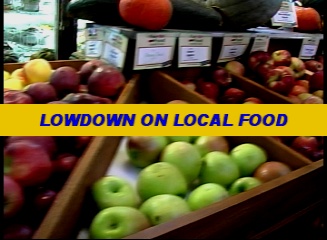 ---
Jan 18, 2010 -
MA Senate race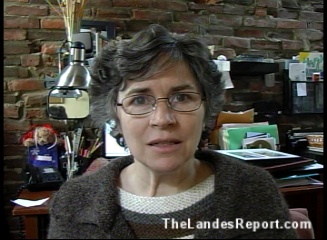 ---
Audit polls on Election Day
& afterward video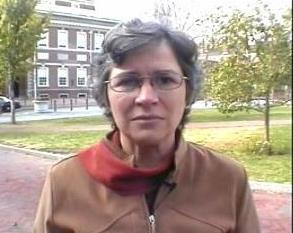 ---
more videos by Lynn:
more videos on:
---

For Lynn's bio and other websites, blog, etc. go to LynnLandes.com
lynnlandes@earthlink.net / 215-629-3553
---
NEWS! Oct 13, 2016: My advice for this presidential election is for each of the candidates to:
Don't concede. American elections (due to voting machines, early voting, absentee voting, and online military voting) are illegal because there is no effective manner to monitor the election for fraud nor verify the results.

Ask for a new election using paper ballots and hand counts.

Audit the "official" results anyway. Establish a national online voter audit that includes the voter's choice for president, plus their name, address, and email (optional) and compare those results to "official" vote tallies by polling places. It's not perfect, but it encourages people to go public with their votes and demand that their votes are counted accurately. Learn more about "open voting" at

VotingSecurity.htm

Sue the state governments for holding illegal elections (I tried and failed, but others may have better results).

Lynn's federal lawsuit against non-transparent voting systems

(2004-2006)
---
ARTICLES, ETC:
---
At top - voting technology & politics
At bottom - health & enviro articles
START HERE! VotingSecurity.htm
Compilation of Lynn's political articles, speeches, and lawsuit from 2002-2008 (112-page document, page layout: 1"right&left, .8" top&bottom)
2007 Report to Congress on voting
Lynn's federal lawsuit against non-transparent voting systems (2004-2006)
Aug 2, 2016: Read report on how the primary elections were rigged for Hillary Clinton, particularly using the voting machines, and how Bernie really won --

https://drive.google.com/.../0B6J1ecILnk3UUy1KZ2FUT2.../view

-- There's a long history of computer vote fraud (easily done by the 2 companies that count most of the votes) AND altered exit polls (by the major news networks) which favors the conservative side of both the Dems and GOP. - See

http://www.thelandesreport.com/VotingSecurity.htm

- Paper ballots, no machines, and parallel election audits is one way to verify election results, otherwise Donald Trump is a sitting duck, like Bernie. Both parties' top dogs have long been aware of this issue, and we can only assume by their inaction, that they are complicit in it. Look at who sits on the boards of the voting machine companies - all part of the global shadow government - one can assume.

Watch video how Bernie may have won the Democratic Primary -https://www.rt.com/.../red.../353979-dnc-election-usa-media/
Archived articles:
Feb 8, 08: Why doesn't the Department of Justice (DOJ) investigate electronic vote fraud? Is it that DOJ and the FBI have long been involved in it, themselves? Read: The 1987 Leonard Gates Deposition -- Gates, a Cincinnati Bell employee for 23 years, testified that in the late 1970's and 80's, the FBI assisted telephone companies with hacking into mainframe election computers in cities across the country. The first election Gates provided the hack for was in 1979, see http://www.sos.state.oh.us/sos/ElectionsVoter/results1970s.aspx?Section=517 PLUS... 1985 Background Material from Jim Condit, Jr. and also see: DOJ & FBI complicity
Jan 10, 08: There's a History of Suspected Vote Fraud In NH - Forget 'Official Recounts', Do Citizen Audits
Dec. 22, 07: Lynn's Affidavit for National Clean Elections lawsuit
Mar 12, 07: The "Voter Confidence" Bill. IT'S CONFUSING - Electronic Tallies Can Still Trump Paper Ballots on Election Day
Feb, 07: Florida Gov. Crist's suggestion that ballot scanners are the answer to touchscreen machines is a cynical ploy. State officials plan to use ES&S ballot markers plus ballot scanners. No hand count. Both machines are computers and can be easily programmed to rig an election. Florida also has a law on the books that the electronic tally, not a hand count, will be the official election result in the case of a recount. In addition, counties that used ballot scanners in the 2004 presidential election showed a massive and highly suspicious crossover vote from Democratic voters (and other parties) to Bush. Bush posted vote totals of 200%, 300%, 400%, and in one county 600% over Republican registration. See the chart - Florida
Feb 07: Rush Holt's bill HB 811 is very disappointing. Check out Nancy Tobi's comments. My full review coming soon. We need Kucinich to re-introduce HB 6200, paper ballots, hand-counts only.
Jan 15, 07: The Landes Report To Congress On Voting - A call for total transparency in voting, Open Voting. Rescind laws that allow voting by machines, absentee, early, and secret ballot.
Nov 6, 06: RED ALERT - Will Cheney be hunting fowl or orchestrating election results? Cheney's hunting destination (South Dakota) is next door to Nebraska and Offutt Air Force Base - home of ES&S, the nation's largest counter of our votes. http://www.utulsa.edu/ ES&S CEO Bill Welsh was profiled in the University of Tulsa Magazine, Fall 2001. An interesting excerpt: "Given the fundamental importance and the logistical complexity of elections, Welsh and company leave nothing to chance: they had four business jets and two turboprops on standby; as well as more than 1,000 temporary employees, some drawn from Offutt Air Force Base in Omaha, Nebraska.ES&S staff were ready to be anywhere at a moment's notice to help iron out unexpected kinks." Comment: Why does ES&S go to an air force base for temporary personnel?
Aug 21, 06: Caught On Tape, The Fix Is In, news release /
postcard
Apr 4, 06:
Supreme Court refuses to hear Lynn's case, lets stand lower court decision which denied Landes standing & allowed costs against voting rights activist
Jan 30, 06: Landes Lawsuit Reaches U.S. Supreme Court
Jun 23, 05: Paper Ballots and Hand Counts ONLY (no machines, no audits, no absentees, no early voting)
Mar 3, 05: Exit Poll Madness - Analyst Steve Freeman & Company Offer False Choice - this article got lots of reaction - See Dave Dodge and Kathy Dopp.
Feb 26, 05: Oakland, CA - Lynn gives speech at teach-in organized by http://www.democraticre
Feb 14, 05: The biggest problem with VIVA 2005 election reform bill by Ensign that is being pushed by Ballot Integrity is that is calls for audits rather than our constitutional right to have every vote counted.
Dec 6, 04: Lynn submits written testimony to Rep. Conyers hearing.
Dec 6, 04: Machine-Free Election solution is Winning Poll on RedefeatBush.com!
Dec 4, 04: Lynn speaks at rally in Columbus, Ohio sponsored by CASEohio, urges civil disobedience option
Nov 23, 04: Lynn files appeal to Third Circuit Court
Nov 19, 04: Coalition's Support of Voting Machines Causes ConfusionNov 13: Lynn speaks at hearings in Columbus, OH sponsored by CASEohio
Nov 04, 04: Lynn's chart on Florida 2004 election
Oct 26, 04: Landes submits brief to United States Supreme Court - This is a long shot, but I felt I had to do something. Lynn
May 10, 04: Federal Commission Nixes Talk of Paper-Only Elections - Stacks Panel With Proponents of Paperless Touchscreens
Apr 13, 04: Republicans Walk Out Of Federal Hearing On Voting Machines - While Some Civil Rights Groups Support 'Paperless' Elections
Mar 10, 04: Philadelphia Hearing on Electronic Voting
Feb 10, 04: Questions Mount Over New Hampshire's Primary
Jan 12, 04: Democrats Send Mixed Signals in Voting Technology Debate - approved the use of Internet voting in 2000 Arizona primary and 2004 Michigan primary.
Dec 15, 03: NIST Ignores Scientific Method for Voting Technology
Oct 2, 03: Republicans and Brits Will Count California's Recall Votes / California recall election: Voting systems - by county
Oct 2, 03: Lynn submits comments to U.S. Court of Appeals, 9th Circuit for Susan Marie Weber case.
Sep 17, 03: Lynn Landes submits comments to U.S. Court of Appeals for the Ninth Circuit on ACLU Foundation of Southern California case
Sept 7, 03: Philadelphia Forum on 'Voting Technology & Democracy' Landes speech / press release
Aug 27, 03: Internet Voting - The End of Democracy?
Jul 16, 03: Offshore Company Captures Online Military Vote
Jan 20, 03: Suspicion Surrounds Voter News Service
Nov 8, 02: 2002 Elections: Republican Voting Machines, Election Irregularities, and "Way-Off" Poll Results
______________________________________________________________________________
Health & Environmental articles & website:

START HERE! www.ZeroWasteAmerica.org
Apr 21, 2010: Save The Males And Females From Estrogen Overload

Apr 22, 2009: Save The Earth! Start With Scallions, Proceed to Wild Violets, & Wonder At Worms! Also see Lynn in today's Philadelphia Inquirer: http://www.philly.com/inquirer/image/20090422_Hard-core_green.html?viewAll=y

Nov 20, 2002: Minimizing Menopause - My Magic Salad

Oct 23, 2002:

Breast Cancer Money-Go-Round

Sep 9, 2002:

Americans...Leading The Way...Destroying The Planet

Sep 2, 2002:

West Nile Virus - A Manufactured Crisis

Jul 29, 2002:

A World Awash In Hormones and The HRT Debacle

June 2000: America: Overdosed on Fluoride

Oct 12, 1999:

Are plastic products causing breast cancer epidemic?

Jul 23, 1998: The ADA and liability for fluoride overexposure
______________________________________________________________________________

Lynn's waste and recycling news: (can also be found on ZWA website)
2013:

2012:

2000:

1999:

1998:

1997: